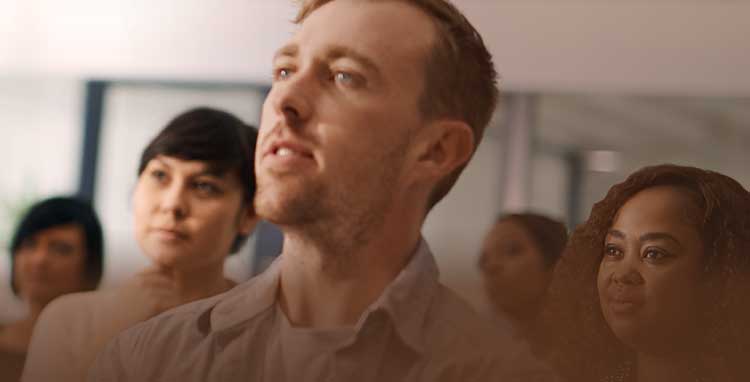 Disclose It! Terms of Use
ProValue provides the Disclose It! fraud and ethics reporting hotline service (the "Service") to certain subscribers ("Subscriber") for a fee to provide a system to encourage the Subscriber's employees, member-owners, customers, board members and others to submit confidential reports of potential incidents of fraud, harassment, discrimination, financial defalcation, safety issues and other ethical issues and concerns.
Agreement to Terms of Use. By accessing, visiting, using or attempting to interact with any part of this Service through any available medium (telephone, web portal, electronic mail, etc.), you agree that you have read, understand and agree to be bound by these Terms of Use. This Service is not the exclusive method by which you may make a report and your use of this Service or system is entirely voluntary. If you do not agree with these Terms of Use, you may not use this Service. Use of the Service through any available medium constitutes your acceptance of these Terms of Use.
This is Not a 911 or Emergency Service. The Service provided by ProValue is not and is not intended to serve as an emergency hotline, suicide hotline, "911 service" or as a substitute for contacting any other emergency service providers. In the event of an emergency or to report immediate threats to life or property, users should call 911 or local emergency services. The Service is not a governmental agency and reporting information to ProValue is not a substitute for reporting criminal activity to appropriate law enforcement personnel or other local, state or federal regulatory agencies.
Reporting of Information/Anonymity. All information you report to us may be communicated to the Subscriber. However, unless you identify yourself, all reports received by ProValue are anonymous. If you desire to remain anonymous, you should not provide any personal identifiable information to ProValue or in your reports using the Service. Reports provided through the web portal will include all information submitted by the reporting party including any personal identifiable information.
Limitations of the Service. ProValue and its employees are not agents or employees of, or in a partnership or joint venture with, Subscriber. The purpose of the Service is to provide Subscriber with a mechanism to encourage and receive the reporting of information to Subscriber. ProValue assumes no responsibility to act on your behalf in any capacity or to act as your agent. ProValue's sole responsibility is to the Subscriber for the purpose of receiving your report and delivering the information reported to the Subscriber's Designated Reporting Agent. The Subscriber is solely responsible for determining whether and to what extent action should be taken (including, without limitation, reviewing, investigating, responding, further reporting, addressing incidents or information reported, and/or complying with federal, state and local laws) in response to any information reported by ProValue to Subscriber's Designated Reporting Agent.
Release of Liability. Each reporting party or user of this Service for himself/herself and his/her heirs and successors release ProValue and its members, managers, officers, directors, employees, successors, predecessors, affiliates, agents and assigns from any and all liability, claims, actions, causes of action, and damages which relate in any way to the action or inaction of ProValue or the Subscriber in connection with any report of information using the Service or the failure of ProValue or Subscriber to respond to any reported information. ProValue will not be liable for any loss or injury caused, in whole or in part, by: (1) its action, omission or negligence in procuring, compiling or relaying information; (2) any error, omission or inaccuracy in the information collected or reported to Subscriber regardless of the reason for the error, omission or inaccuracy; (3) any delay or interruption in delivery of information; or (4) any action or inaction or decision of the Subscriber taken or not taken in reliance upon the information provided to Subscriber. Under no circumstances shall ProValue be liable for any losses or damages whatsoever, including punitive damages, whether in contract, tort or otherwise from the use of this Service or in reliance on the information received from the reporting parties.
Changes to these Terms. ProValue reserves the right to change these Terms of Use without notice to you or any reporting party. These Terms of Use, as amended from time to time, shall be binding upon you.
Use of the Service. All reporting parties and users of this Service acknowledge that the purpose of this Service is to facilitate the good-faith reporting of potential incidents of fraud, harassment, discrimination, financial defalcation, safety and other ethical issues and concerns. The intentional misreporting of any information is strictly prohibited, and the intentional misuse of this Service may result in criminal prosecution and/or civil liability.
Governing Law, Jurisdiction, Venue. These Terms of Use shall be governed by the laws of the State of Kansas without regard to principles of conflicts of laws. By using the Service and agreeing to these Terms of Use, you consent to personal jurisdiction in the State of Kansas. The parties to these Terms of Use agree that the exclusive venue for any dispute between the parties arising out of these Terms of Use or the use of the Service shall be in Reno County, Kansas.
Severability. If any term contained in these Terms of Use, or any part thereof, is hereafter construed to be invalid or unenforceable, the same shall not affect the remaining provisions, which shall be given full effect without regard to the invalid portion.